AEROX
Wind moves us
From spin-off technology firm to global vocation
Aerox is a global leader in high-performance adhesives and coatings for the wind industry. Established in Valencia (Spain), 2014, we have created a strong, global brand in a very brief time by deeply understanding our customers' technological needs.
From the chemical industry to the renewable energy sector
Our company was created to break away from the chemical sector and evolve towards a business model by and for society. We work in the wind sector because we believe in its transformative power.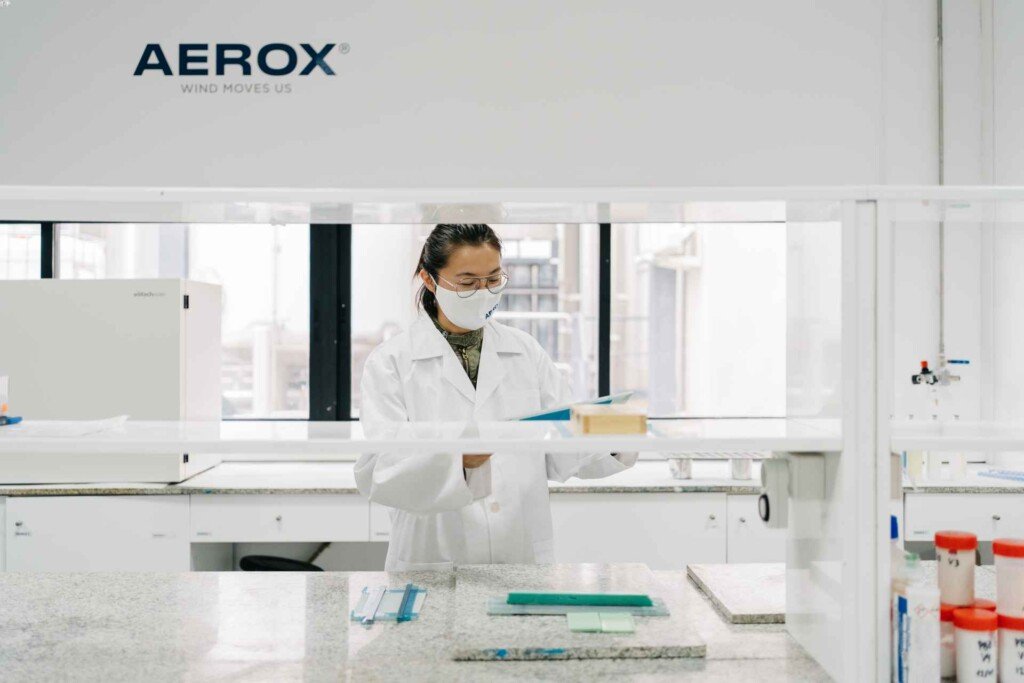 We aim not only to provide exceptional service to our customers but also be part of the future.
Building our brand has helped us understand why we are here
Aerox has grown ferociously in recent years. We have opened up new markets, positioning ourselves as a reliable European technology partner. We have also invested in talent, expanding our family.
Yet our brand was borrowing from the past without reflecting our current identity. So our goal over these months has been to reflect on our value proposition and our position as a company.
At Aerox we understand the importance of doing things right, telling the right story. At times, these issues are not valued in B2B sectors. The myth runs that a company's competitive advantage lies merely in price and logistics, or in its network. That is not so.
We now know, whatever your business model, managing a brand means understanding what is important to your audiences, knowing their motivations, and becoming a trusted daily partner.
A new image, a fresh direction
Refreshing our visual image has been another strategic key to ensuring our brand matches our reality. We sought to revitalise our showcase, show who we truly are: an international, innovative firm looking ahead into the future.
And now? Wherever the wind may take us
More than ever before we remain committed to our mission: helping strengthen wind energy as the most competitive alternative to fossil fuels, by developing the latest solutions in polymer technology.