PRODUCTS | MATERIALS
Gel Coats
AROGEL is a range of epoxy Gel Coats specifically designed to protect the surface of wind turbine rotor blades.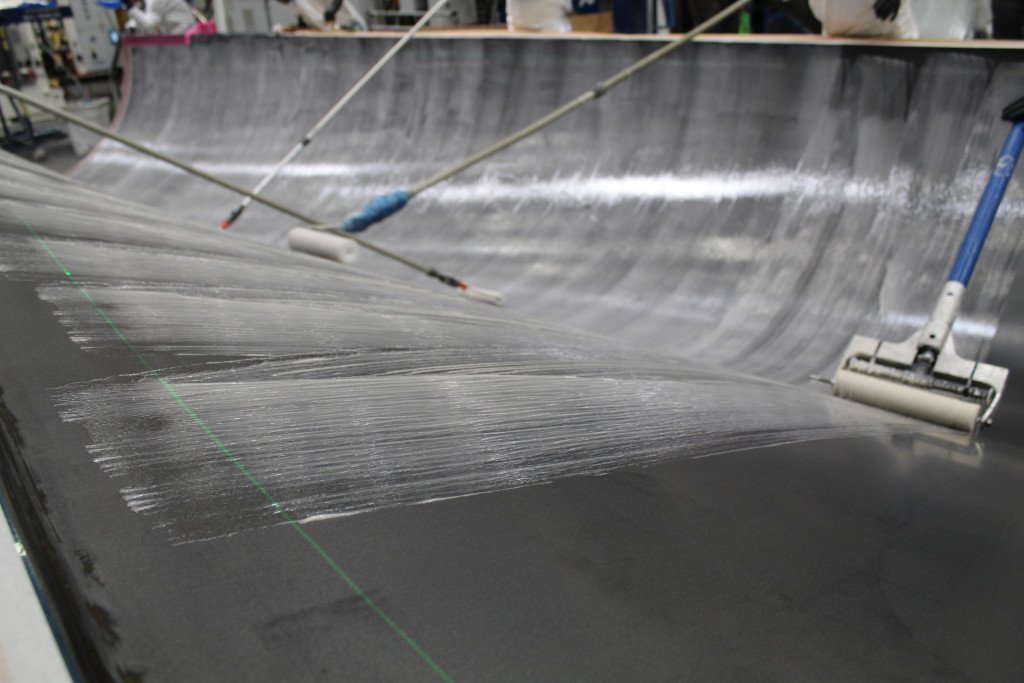 Epolit® GC E range of products is the standard Gel Coat for the leading WTB Manufacturers on their platforms from 2 to 9.5 MW since 2014.
AROGEL features :
Available in coloured and transparent versions,
Suitable for manual or machine application and in in-mould or finishing processes.
The product range is fully compatible with standard water-based or solvent-based sealants and mould release agents.
Outstanding performance in terms of chemical adhesion with standard epoxy infusion and prepreg systems.
In-mould process coat
Two-components, traslucent, easy sanding, fast curing, suitable for infusion prepreg/process
old nameEPOLIT® GC E118
Performance & Features
| | |
| --- | --- |
| Mix Ratio | 100:20 |
| Ultimate Tg | >90 |
| Gel Time | >12 |
| Easy to sand | |
| Drying | |
Two-components, high UV resistance, coloured, easy sanding, suitable for infusion/prepreg process
old nameEPOLIT® GC E131
Performance & Features
| | |
| --- | --- |
| Mix Ratio | 100:19 |
| Ultimate Tg | >90 |
| Gel Time | >12 min |
| Easy to sand | |
| Drying | |
Two-components, high UV resistance, traslucent, easy sanding, fast curing, suitable for prepreg/infusion process
old nameEPOLIT® GC E135
Performance & Features
| | |
| --- | --- |
| Mix Ratio | 100:20 |
| Ultimate Tg | >90 |
| Gel Time | >12 |
| Easy to sand | |
| Drying | |